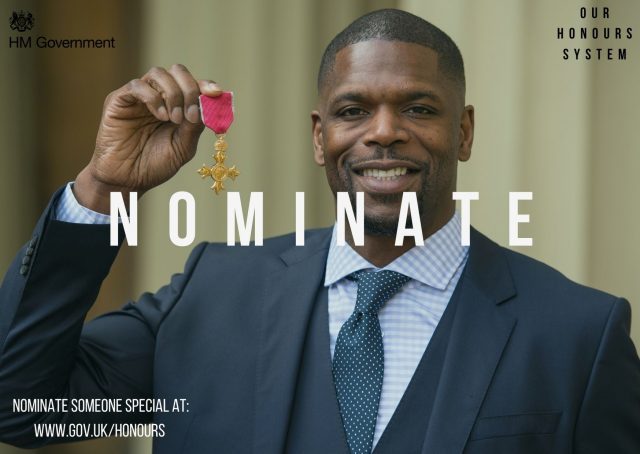 As part of CS Local's series of blog posts around Honours alongside the theme of diversity and inclusion, we are pleased to announce another event to drive and push for better diversity in the honours system in particular, for those colleagues in government and the Civil Service.
What is the Honours System?
For a century, the Honours System has been exclusively committed to recognising those in the UK and abroad who have gone above and beyond for their teams and communities and carried out vital acts of service, noticeably changing things for the better.
Twice a year, just over 2,000 people, out of a population of over 66 million, receive an honour for the contribution they have made to their community, county or country. This includes civil servants who have been awarded honours for work that is often done behind the scenes and not celebrated in public, but that has been invaluable for UK society.
Who can nominate?
Anybody can nominate anyone for an honour, and this is important to know.
The honours system continues to strive to ensure that a diverse range of people receive these awards, however in order to boost ethnic Diversity amongst Civil Service recipients, it is important to understand the process. Sophie Kimber in the Cabinet Office Honours Team is on hand to help demystify the Honours process, from nomination, all the way through to receipt of the award.
The honours system must be reflective of the citizens of this country. We know that even when BAME (Black, Asian and Ethnic Minority) colleagues in the Civil Service obtain an honour, it is usually of the lowest category (for example MBE - Member of the Most Excellent Order of the British Empire).  There is more we can all do to help, and understanding the process is part of how we can make a difference.
Interested to find out more
Please come and hear what makes a good submission and how to nominate:
When: A lunchtime session on Thursday 28 January 2021 at 12:00 - 13:00
Where: Online event
How to sign up - book your place on Eventbrite: click here to register.
Please register using your departmental email address. This is a partnered event with Grade 6/7 Race to The Top Network.
If you're unable to make the event but would would like to discuss nominating someone who you have in mind, please contact your department's honours secretary. Their details will be on your intranet.