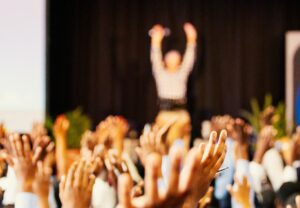 Calling all civil and public servants in the Midlands.
Come along and join colleagues from across the region for the third ONE Midlands event.
Who will be taking part?
To celebrate National Inclusion Week this event will  focus on the importance of networking, spotlight the exciting work of  some of our regional networks, their future plans and how you can get involved including:
Health and wellbeing
Diversity and inclusion
Continuous improvement
Midlands social mobility hub
Schools outreach
Apprentices and line managers network.
Take this opportunity to find out about some great initiatives in the Midlands region and how you can get involved.
There will also be regional updates from:
Heads of Place
Modernisation and Reform
Places for Growth
When?
Tuesday 28 September 9:30 am to 12:00 pm
Sign up via Eventbrite
This is an online event. You must register using your Civil Service work email address and ensure you have permission from your line manager to attend. We will send you the link to Microsoft Teams prior to the event.