A lot has happened in the 2 years since the Government Access Point (GAP) project was formed and we made our first visit, to St Catherine's Hospice in Preston. The team is bigger, having increased from 8 to 23, and the new team members have begun their first round of visits where they will have on-the-job training and receive mentoring from experienced team members. Growing the team enabled us to extend the service to Trinity Hospice in Blackpool and recently to its children's wing, Brian House. Plans are underway to expand the service to hospices in Liverpool and possibly Manchester.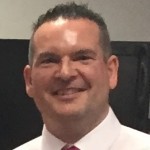 In the last 2 years, more than 40 colleagues from 7 Civil Service departments have been involved with the project. They've had the opportunity to develop their skills, display a wide range of competencies and learn about other areas of government, as well as taking on new roles such as marketing, running training events and mentoring.
The volunteers enjoy being part of the team, as it provides an opportunity for them to give something back to their local communities, and many of them have had relatives staying in the hospices we work with. While this can be emotional, we are in the privileged position of being able to help people who don't know where to turn, and to make a difference at a difficult time. The work we do is valued and it can be enormously rewarding.
Working in a hospice is challenging, and the volunteers are frequently faced with situations they wouldn't come across in their normal, day-to-day roles, but they have still provided the highest levels of customer service. The ability of the team to work together in difficult circumstances exemplifies the true spirit of Civil Service reform, and it showcases what we can achieve when we work together across departments.
The most valuable asset to every department is their staff, and by allowing their people to take part in GAP, departments are making a significant investment in their workforce. The pay-back is that volunteers return to their normal roles more confident and with a renewed sense of pride about their work. Many of the team speak of feeling re-invigorated and re-energized as a result of a customer service experience no training course can provide: understanding a customer's needs is crucial when the customer is suffering life-limiting illness.
The GAP team's commitment, enthusiasm and dedication is what I believe will ensure the project's continuing success. The feedback we have received from several hundred patients and the clinical staff we partner is encouraging: 100% of respondents told us they were satisfied with the service. The achievements of the volunteers have also been recognised nationally, with the team scooping two Civil Service awards, for Excellence in Civil Service Reform in 2014 and Excellence in Service or Business Delivery in 2015.
Perhaps the best measure of GAP's success is the trust placed in the project's volunteers by our partners: working in such a sensitive and emotional environment as a hospice is a great honour. I believe the work we do is actively changing the perception of civil servants.
The next 12 months of GAP promise to be as busy and challenging as ever: we are currently visiting St Catherine's Hospice every month and running occasional evening seminars and information events, while we are staging quarterly four-day events at Trinity.
If this blog has inspired you to join us, or you'd just like to know more about what we do, please contact me. Who knows, this could be the time for you to benefit from a GAP year.