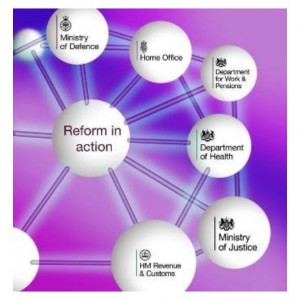 Two Midlands cross-departmental networks invite you to join them at their discovery sessions which are happening in the next few weeks.
The first of these - How to get that Job - is being run by the Diversity and Inclusion network offering good practice and guidance on the recruitment and selection process within a diversity context.
When: Friday 13 May 2016
Time: 11.00 - 13.30
Venue:  Victoria Square House, Victoria Square, Birmingham
The objectives for the session are
To enable particpants to  feel more confident in writing competence based applications
To give particpants the opportunity to practice being interviewed and receive feedback on techniques and skills
To offer advice on career planning and where to access support.
The event  will involve a mixture  of presentations, group engagement and practical exercises and you will hopefully, improve  your understanding of the process and address barriers to success. To book a place click on the link: https://www.eventbrite.co.uk/e/how-to-get-that-job-diversity-and-career-progression-tickets-24506890770
Following a very successful showcase event last September on 'Making Change Stick', the Continuous Improvement network has planned a second showcase event around Leadership entitled: Seeing things differently.
When:  Friday 20 May 2016
Time: 10.30 - 14.00
Venue:  City Centre House, Union Street, Birmingham
Speakers from civil service departments and outside industry have been invited and there will be ample opportunity to network with colleagues.
So, if you would like to network with colleagues, see how continuous improvement works, or have a story to tell, please go along.  To book a place click on the following link: http://www.eventbrite.com/e/seeing-things-differently-tickets-25058047294