This new academy is for managers at Higher Executive Officer and Senior Executive Officer levels, who collaborate in cross-departmental groups known as families. Having spent the three months since the last event researching the projects they were to present this time, there was a mixture of nervousness and excitement among the arriving delegates. Lisa Johnson from HM Revenue and Customs said she was "a little bit apprehensive because we haven't been together for a couple of months" but was confident her team would deliver a good presentation.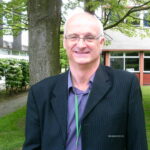 The Department for Education's Alan Pemberton said the academy was "a fantastic programme to be in, really looking forward to it."
The first speaker was Gill Hague, CS Local's steering group member for HM Courts and Tribunals Service. She said that development for middle managers is important because of the key role they play as role models who set the culture in the workplace.
"Staff engagement is crucial for the middle manager because they're providing overall leadership for an office, and it's their job to implement change and to take teams with them as they do it."  - Gill Hague
She spoke about how middle managers have to deal with day-to-day operations as well as having a strategic vision, and acknowledged the difficulties that can arise.
"It's hard sometimes – you've got to maintain a balance between the two, you've got to be aware of what's going on in the office, in your team, but you've also got to be aware of what's happening elsewhere. And so you're trying to get the balance right. You can't focus on one at the expense of the other. It's a really difficult path to tread. That's the particular thing that makes your job challenging."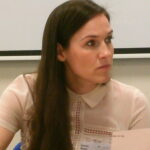 Gill's address on the importance of development for middle managers was well-received, as was the session from Graham Beck from the National Offender Management Service. Graham is the Governor of HM Prison Kirkham and a chartered psychologist. He drew on his experience to discuss how psychology can help a manager to discover what drives them, as an aid to finding out what motivates their staff.
Each family then presented the topic they had researched choosing a TV detective show as their theme. There was plenty of humour but their aim was to get serious messages across. Subjects included capability, collaboration and leadership, and they were illuminated with a nod to Kojak, Columbo and – appropriately, given the northern location - Gene Hunt and Sam Tyler from Life on Mars.
A real police officer, Chief Inspector Ian Mills of Lancashire Constabulary, then spoke of the lessons he had learned about leadership in 25 years' service. It was an inspiring session, and it was refreshing to hear a perspective from outside the Civil Service.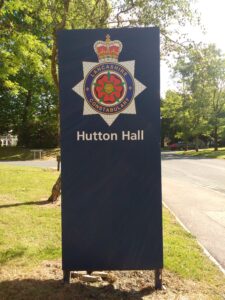 The culmination of the event came when each family was given a project chosen by a government department, which they will have to deliver in seven months in partnership with that branch of government. Each project was a real challenge faced by a department, not a theoretical exercise, and the delegates will have to draw on everything they've learned from their time in the academy.
Andy Hynds, from the Department for Education, was one of many delegates who spoke positively about how their family could contribute to the projects they would be working on. Summing up his academy experience, he said: "Leaders don't necessarily have to be the person who says the most – the whole team can be leaders as well."
Brian McGuinness, from the Disclosure and Barring Service, echoed the thoughts of many delegates. He said: "The latest residential event for the Middle Managers' Academy continued to inspire, empower and inform. Through clear, focussed direction from the CS Local Team, my group has further bonded and have a clear, set purpose to approach our exciting challenge with collective determination. Thank you again to Civil Service Local!"
This was my first experience of the Middle Managers' Academy, and despite having worked on the Civil Service Local team for over a year, I wasn't sure what to expect from the experience. It was so uplifting to be in a room full of such positive people, and they weren't the only ones to leave feeling engaged, inspired and with new perspectives: so did I.