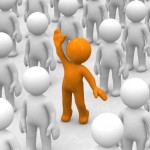 Due to popular demand, we are holding our 'Secure that job' discovery session this month.
If you struggle when applying for jobs to match and demonstrate your abilities in 250 words this session could be for you.
We can't obviously write the perfect competency example for you or provide any guarantees but we can help you get the most from CS Jobs and, through a mixture of listening and group activities, give you some useful tips for writing competency examples and completing your job applications.
The session does not cover interview technique.
When: Monday 12 December 2016
Where: Auditorium, HM Treasury, London, SW1A 2HQ
Time: 13:00 to 15:00
You will need your line manager's approval to attend this event and travel and subsistence costs must be met by your home department. Lunch will not be provided, so please make alternative arrangements.
Civil Service Local is committed to ensuring that wherever possible our events are accessible to all participants. If you have any specific requirements that will enable you to fully participate please let me know and we will endeavour to make any reasonable adjustments.