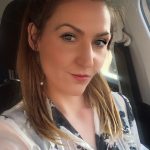 Kristel Hartup is one of the many people who have attended a CS Local Academy and here she share her experience.
I am a single parent with two little boys, I have also suffered anxiety attacks since I was 19yrs old.
When I heard about the CS Local Academy it was completely out of my comfort zone. The prospect of a 4-day residential course, plus the childcare and planning involved, scared me massively; I questioned 'was it even worth it?'
But I believe that if an opportunity scares you and challenges you, then you should go for it! Living in your comfort zone is never going to drive you to achieve and grow as a person, in or outside of your career.
So…. I applied; I was fortunate to get a place and I made the necessary arrangements.
When I arrived, I had no idea what to expect, I did not know anyone and I was nervous of the week ahead. Within hours I had met my team and facilitator, we became 'a family'. Everyone was so nice and encouraging, friendly and supportive.
During the week we had inspirational speakers, interactive tasks and some fun evening activities.
By the end of the week, our team had a cross departmental project, a coach, a sponsor, newfound confidence and leadership skills. The only down side was I felt sad to leave these people, bearing in mind I didn't even know their names 4 days earlier!
The CS Local Academy has given me the opportunity to experience things I would never have done in my day job. Things such as visiting other government departments with our project, networking across the Civil Service, developing skills and gaining new ones. I have project managed, put together presentations, run workshops and working lunches, attended teleconferences. The list goes on.
Not only has this developed my career, but it has also given me new friends and colleagues.
Since leaving The Academy, I got my first promotion. Last month I applied for my next promotion, I was successful and I am now on the merit list, eagerly awaiting an offer of a start date.
I am not alone; almost every member of our team has developed and achieved so much, including promotions. I cannot thank the teams behind the Academy enough and will be forever grateful for the opportunity.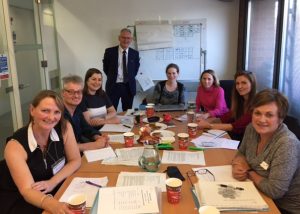 Back to my original question 'was it even worth it?' Yes it was. 100%!
If you are motivated and want to experience new things, network and see the wider civil service then I would highly recommend this opportunity and experience.
Look out for details of the next CS Local East, South East and London Academy coming soon.