Over the next 12 months, we'll be following one of the academy families, the Jesters, as they translate their optimism and commitment into something that will make a real difference in the drive to create a brilliant Civil Service.
David McGilloway-Penfold and Chris Bradshaw met for the first time at the academy. They both saw it as a great opportunity to develop themselves and learn new skills to further their careers.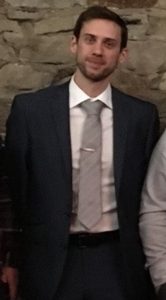 David, who works for the Department for Work and Pensions, and Chris of HM Revenue and Customs (HMRC), were both excited, but Chris admitted to being "a tiny bit nervous about what was ahead of me."
One of the key features of the academy – and all CS Local projects – is the chance to work with colleagues from other government departments, and this was true of David. "It was a real eye opener to meet so many people from so many departments – some of which I didn't even know existed," he said.
For Chris, who has served in HMRC for all of his 19 years as a civil servant, this was a major highlight, saying he began "to see a much bigger picture."
The four days spent at the academy were clearly challenging but enjoyable. Chris described the experience as "jam-packed" and "a real mixture of hard work and genuine enjoyment."
The culmination of the academy event is the presentation each family has to give on the project they have chosen to deliver in the next 12 months.
David explained that the Jester family wanted to improve cross-departmental working. "We decided on a digital solution that would enable the Civil Service workforce to meet and liaise with people in specific job roles in their region. The tool will empower the workforce by making it easier to find learning and development opportunities."
Chris said: "There was a real feeling that everybody wanted you to succeed. The academy helped me to recognise my style of leadership, to embrace it and not to question myself too much."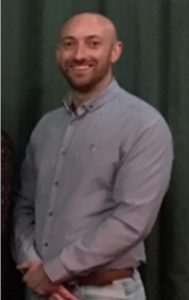 He rose to the challenge of giving a presentation, something that many people find daunting, but which Chris found to be worthwhile – afterwards.David also found the presentations challenging – but because the families were given little time to prepare them. The relationships they had built over the four days empowered the team members to overcome the nerves and the time constraints to produce a presentation that was approved, meaning their project could go ahead.
Attending the academy has had a tangible effect on Chris already, as he has been temporarily promoted. "This was a perfect chance for me to put all I had learnt from the academy into practice. There is no doubt in my mind that attending the academy has helped me in all aspects of my new role," he said.
Now that the excitement of the academy event has subsided, what have the Jesters learned, and how do they feel about delivering their project while keeping on top of their day jobs?
David said: "I have gained a better understanding of my place within my department, and the wider Civil Service as a whole."
"I would urge anybody who's looking to further their career to apply for the Academy. It really is one of the best experiences I had within my working life!" said Chris. "I'm extremely excited about the next 12 months - I know it will be a lot of hard work, but the outcome will be worth it."