It's Time to Talk day, an event run by Time to Change - a social movement backed by Mind and Rethink (two of the big mental health charities) - which aims to change how we treat mental health.
Alan from DVSA kindly shares his experience.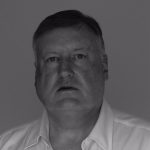 The term Mental Illness tends to be associated with stereotypical extreme portrayals from cinema or television. If you admit to suffering from a mental illness, you can typically expect to be stigmatised by other people. That has certainly been my own experience. I've been treated as worthless, irrelevant, stupid, mad and incapable, with people hypothesising on my absence or social withdrawal.
That doesn't tend to happen if you admit to suffering a broken ankle, weak heart or even cancer. People understand a broken ankle.
The difference is normally in the level of knowledge (often zero) people have about mental illness. Some people fear or ridicule a difference, which they do not understand, and this can lead to prejudicial behaviour.
I know many of the people I have encountered acted in good faith, genuinely believing they were doing the right thing to bring an end to my pain. The missing link, however, was in understanding mental illness, particularly how it magnifies impact and intensity. The effect of the magnification creates a substantial disadvantage upon the mentally ill person. It did so for me. I found that managers did not understand, or really accept, that I was cognitively sound, whilst in emotional agony, and that talking in extremes, was a highly accurate description of how intensely I was being affected. I felt that my words were rejected and my pain was ignored.
I have since discovered, that many were unsure of how to respond to something they had never encountered before. They did their best, genuinely believing they were helping me and complying with policy, in a fair and balanced way.
However, for me, issues were compounded, not resolved and my suffering increased.
The policies applied, did not take into account, or compensate for, the magnification effect of mental illness, nor the magnitude of the pain, suffering and physical exhaustion of it.
After 14 months of pain, suffering and isolation, one manager spoke with me, instead of at me. That simple change was transformational. My words were heard, without rejection. I could tell there was disagreement, but that was fine and natural. Disagreement wasn't a problem. Rejection and being treated as irrelevant had been the problem.
That single conversation, where I was not told how I must feel, or my words rejected and views denied, dismissed and evaded, set in place a foundation for recovery. One, simple, non-judgemental conversation, made all the difference in the world, to me.
I am now in a much better mental frame, taking strides along a far journey, towards recovering as much as possible of my wellbeing. I am being supported and encouraged to share my feelings and needs. I am seeing changes being made to processes, improving efficiency and timeliness.
There have been many famous and successful people who have found the courage to admit to mental illness and face stigma and narrow-mindedness from others. I know this takes courage, especially, if you are an ordinary person, in ordinary employment.
Education is a key tool in removing ignorance, prejudice and misunderstandings so please do take the time to talk (and listen).
Go to the time to change website for more information and resources.