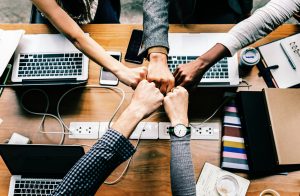 We are looking for a Network Facilitator to join our friendly and dynamic team.  To apply please contact VanessaBoden@cabinetoffice.gov.uk  to obtain the Expression of Interest Form.
This role demands flexibility and would suit someone who will use their own initiative. It would be beneficial if you can demonstrate previous experience in a similar role. Further to this, it would be advantageous if you had an existing understanding of what Civil Service Local is all about.
In return, the role offers the chance to enhance networking skills across departments, to learn more about the delivery of public services and contribute to the successful delivery of products and approaches which will benefit civil servants in numerous departments.
Eligibility: Substantive EO and above.
The position is on a loan basis It is available on a full-time or part-time basis with a minimum of 2 days a week. The post will be for a period of 12 months (subject to agreement by Civil Service Local and the applicant's home department). Home departments will need to meet salary and expenses during the loan.
Location: The role can be based in Birmingham or Nottingham to access on-line documentation and liaise with the Civil Service Local Midlands team. Other travel will be involved but this will be mostly in the Midlands.
Responsibilities/Tasks
Facilitate cross departmental networks.
Encourage collaboration and development/delivery of learning activities by networks.
Collate and distribute papers for network meetings.
Carry out ad hoc work.
Suitable candidates must be able to demonstrate examples of the following competencies;
Leading and Communicating – leading from the front and communicating with clarity, conviction and enthusiasm.
Display enthusiasm around goals and activities – adopting a positive approach when interacting with others
Listen to, understand, respect and accept the value of different views, ideas and ways of working
Express ideas effectively, both orally and in writing, and with sensitivity and respect for others
Collaborating and partnering – work collaboratively, sharing information appropriately and building supportive, trusting and professional relationships with colleagues and a wide range of people within and outside the Civil Service.
Develop a range of contacts outside own team
Proactively seek information, resources and support from others outside on team to achieve results
Readily identify opportunities to share knowledge information and learning
Seeing the Bigger Picture - having an in-depth understanding and knowledge of how your role fits with and supports organisational objectives and the wider public needs.
Develop understanding of how own and team's work supports achievement of Departmental priorities and delivery to the citizen
Focus on the overall goal and intent of what they are trying to achieve, not just the task
Take an active interest in expanding their knowledge of areas related to own role
Applications are invited on an Expression of Interest basis using the EOI template  please email Vanessa.Boden@cabinetoffice.gov.uk who will send you a copy. Completed forms to be returned to Vanessa.Boden@cabinetoffice.gov.uk by close of play on the 21st September 2018.
This post was previously advertised in our August 2018 News Bulletin CS Local (1) (1) We believe there was an issue downloading the EOI form, the deadline has therefore been extended to 21 September 2018.