Great ideas have to start somewhere. 
So surely Laurieston in Glasgow is as good a place as any for the first meeting of the Civil Service Local Scotland L&D Network? Alan McDonald from DWP gives his account of the inaugural network meeting.
I have a permanent curiosity for how others create and deliver learning. And as a learning design manager within DWP, I have a professional interest as well. So when I got the opportunity,  to join the first meeting of the Civil Service Local L&D Network, I didn't need to be asked twice.
On the day of our first meeting, I was delighted to meet members from across a wide range of Civil Service departments who have staff in Scotland. To name only a few, MOD, DWP, Home Office and Justice. And a Civil Service Learning lead from KMPG is also joining us. That's quite a cross section of experience!
There was a lot of expertise and enthusiasm evident, and a lot of commitment to:
Be open, share and trust. Share resources. Work together on common issues
Pick up best practice. e.g. DWP leadership academies
Share Lessons Learned
Find ways to make culture change real
Identify ways to communicate across departmental boundaries
Make a difference!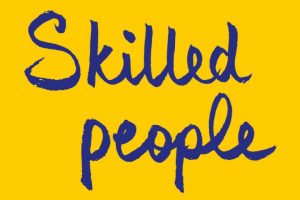 There was loads of sharing and common purpose in our first meeting. We have already identified some areas to focus on. I look forward to working on them within this network. It was one of those meetings which pass really quickly. Soon enough we were returning to our various corners of Scotland.  I'm sure I can learn a lot from the Civil Service Local Scotland L&D Network, and hopefully contribute to better learning for Civil Servants across Scotland in the process.
Work in L&D, and motivated by this? Want to get involved? Please contact sonia.preston@cabinetoffice.gov.uk to express your interest,
or Lorna Hay the Network Lead
(Before 26 October  - lorna.hay@dwp.gsi.gov.uk, after 29 October lorna.hay@hmpo.gsi.gov.uk)
Alan McDonald - DWP