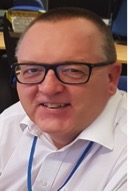 I am Jeff King your new School Outreach Network Lead for CS Local across the North East.
I currently work for HMRC as a Business Coach at Benton Park View in Newcastle. This role involves me supporting, advising and guiding front line managers in the business on their roles and validating the work they carry out. I also volunteer as a Business Ambassador for HMRC working in conjunction with Northumberland County Council who run events in local schools teaching and developing employment skills for young people from Year 4 through to Year 9. This is a role I really enjoy as it allows me to network with other like-minded colleagues across a diverse range of organisations.
I am looking forward to leading the network and working with colleagues involved in school engagement across the North East, Yorkshire and the Humber. If you would like to contact me directly to join the network or share ideas for future meetings, please email me at Jeff.king@hmrc.gsi.gov.uk.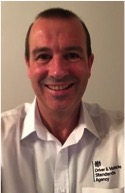 I am Gary Johns your new Schools Outreach Network Lead for CS Local in Yorkshire and the Humber.
My interest in working with young people stems back many years when in my early teens I took over the running of our local youth club and a few years later became captain of our local Boys Brigade Company. Soon after starting work with the then DSA as a Driving Examiner, I joined the DSA Road Safety Programme called Arrive Alive delivering important road safety information to many outside organisations such as schools, prisons and the probation service.
We aim to develop a strong enthusiastic Schools Outreach Network that would allow us to work closer with young people, raise aspirations and develop their knowledge and life skills to the benefit of all.
I would love to hear your views and experiences on Schools Outreach. If you would like more information or would like to be more involved please contact me at Gary.johns@DVSA.gov.uk.