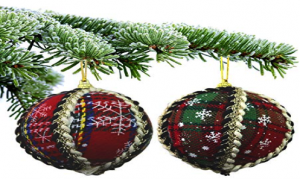 HO HO HO,
We at CS Local Scotland would like to wish everyone a Merry Christmas and a Happy New Year but before we take a break for the festive period we would like to share some successes during December as we know we have been relatively quiet.
So what have we been up to recently.....?
Career Pathways In Scotland, in Clydebank, 5 December, had 3 senior leaders from different Departments sharing their career journeys. It was a great success with one delegate saying:
"It certainly broadened my scope of life as a Civil Servant with some great contributions"
DWP Counter Fraud and Compliance Directorate 6 December
The aim of the event was to cascade the awareness of the overall fraud case journey, to cascade the message of fraud being everyone's responsibility to our targeted audience who were our joint department partners, linked third parties and our wider Civil Service departments.
From the outset we had keen interest in our audience, HMRC and HM Passport Office, several dispute & resolution teams, varied decision makers ranging from Fraud, ESA & UC, debt management, job centre staff & Local Authorities.
We had 14 experienced CFCD staff delivering to an audience of 34, each part of the Directorate brought their own packs, visuals and bespoke overview. They delivered 8 rotations of 15 minutes to allow all groups a chance to meet, listen and ask any questions.
Great feedback from all who attended, this is the start of collaborative working with the recently announced Counter Fraud Profession, with scoping work taking place in early 2019 with a view to hosting a general Discovery Sessions and forming a Counter Fraud Network for Scotland.
Some quotes from the day included:
'I learned so much about our fraud response that I wasn't aware of'
'Organised crime was an absolute eye-opener'
'Great informative session'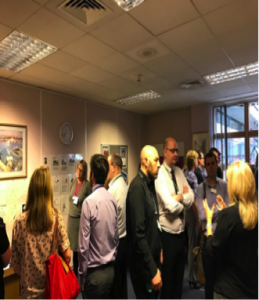 Discover Aberdeen - 21 Nov 2018
Hosted by - Department for Business Energy & Industrial Strategy
Informative Session on Personal Resilience
Delegates learned techniques an skills for those 'Bumps in the Road,' shared experiences with other Civil Servants in other Depts and grab the opportunity to network and support others.
MCR Pathways presented a session on engaging with care-experienced young people as mentors.
Great positive feedback was received from all the delegates.
Discover Dundee - 22 Nov 2018
'1st ever session in Dundee'
Hosted by – Dundee Service Centre
Introduction to CS Local –Build up your personal networks
The event was opened by David Crawford – DWP Senior Leader for Fife and Dundee One Service. David kindly presented his Career Journey which was very well received by the delegates.
To learn the purpose of CS Local, how we can work better together and how they can get involved with Scotland CS Local. They made connection with other CS from across different Departments in their area.
Great positive feedback was received from all delegates Scottish Government had a number of delegates attend including their Senior Leaders Darren Kelly and Kirsty Craig. The majority of their delegates were new recruits who have never worked in the CS before. Their feedback was amazing.
Discover Perth – 28 Nov 2018
Hosted by – Animal & Plant Health Agency (APHA)
Introduction to CS Local and A to Z Leadership Session
The event was opened by Peter Melens, Head of Field Delivery for APHA. Peter kindly showcased his career journey which the delegates found fascinating, he is a qualified vet.
This was followed by the Leadership Session presented by Graham Mowat, DWP Universal Credit Operations.
This session took them on a Leadership journey provided them with hints and tips to increase their effectiveness as a leader.
Fantastic written feedback received from delegates please see below;
Engaging, Fab, Refreshing, Excellent Energy, Interesting and Fun, Excellent event.
And what have we got coming up in early 2019?
 Health & Wellbeing is an important subject for us all. We have activity underway to scope this and get some sessions off the ground in the New Year. Watch this space...Scoping exercise underway to take us into the New Year with revived healthy working lives. Discovery Event being planned for the last quarter of the year.
We'll be continuing our Discovery Sessions programme, including the return of some favourites to new locations (Personal Resilience, Leadership A-Z, Career Paths) and hoping to take our 'Meet the Neighbours' to Aberdeen.
We'll be increasing our efforts in supporting vulnerable citizens, watch for a blog coming about our involvement in Sleep in the Park with Social-Bite, and we'll ramp up our communications to enroll mentors for our partnership with MCR Pathways. Watch their Christmas video here.
Oh, and our Leaders of the Future Academy....Scotland's very first Cross-Government Academy for those up to and including EO (and equivalent) is being held in Dundee from the 5 to 8 March 2019.
Lots more, including new networks to supplement our strong offering here already, an early version of 'Talent Scotland', building a remote working community, Leaders of Today academy, managing the supply and demand for our ShadowMe Mentor Me programme,
Wow – what a year to look forward to!
If you want more information on how to get involved, please contact either Heather Flanagan or Sonia Preston.