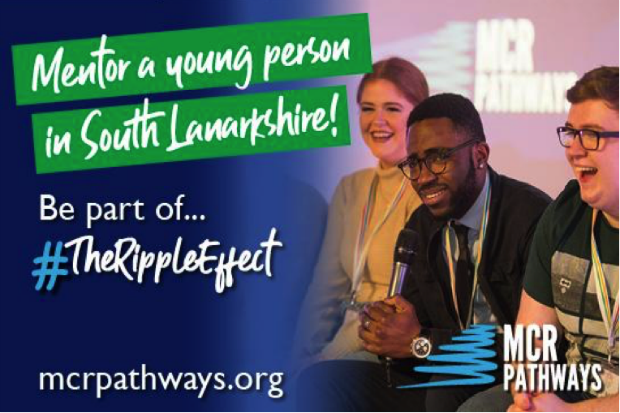 Mentoring creates a phenomenal impact that starts with the young person and ripples out. Be part of #TheRippleEffect 
MCR Pathways' award winning mentoring programme is continuing to grow, now expanding into 6 South Lanarkshire secondary schools. MCR has seen in other areas of Scotland the incredible difference mentoring can make to our most disadvantaged young people supported by Civil Service Local Scotland. You are invited to come to their Lanarkshire launch and find out more.
"Our relationship has grown so much, it's just amazing how it has developed. It's one hour a week and I see her as a friend. It's so special. As a mentor, I am so lucky to be able to have a tiny part in this person's life, it's just so worthwhile to do." Natalie Hodge, Mentor
"My mentor is funny and just all round amazing - he can make the worst times I am having into tiny, tiny minor things while he tries to make me smile and laugh. He gives good advice and helps me through a lot of things and it's really easy to talk to him as we have a really good connection and a lot in common." Sinead, St Margaret Mary's Secondary, Glasgow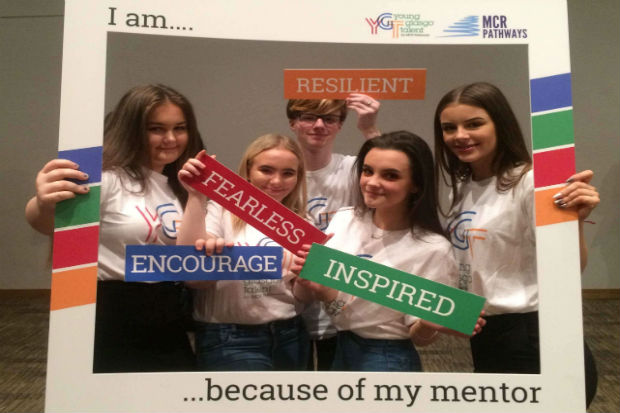 That positive relationship and commitment to be there for someone, one hour a week, can change everything. Come and find out more:

Thursday 4 April - Rutherglen Town Hall

Friday 5 April - The Town House Hamilton

Monday 29 April - The Town House Hamilton

Tuesday 30 April - Rutherglen Town Hall

Join us for a 30 minute info session at 10:30am, 12:30pm or 4:30pm

Register or drop by any time between 9am to 5pm for a chat with our team!
More about MCR
MCR Pathways supports care-experienced and disadvantaged young people to help them realise their full potential. The programme includes mentoring, group work and Talent Tasters - an introduction to career sessions. MCR Pathways is embedded in all Glasgow secondaries and expanding into other local authorities including Aberdeenshire and Aberdeen, West Dunbartonshire, Edinburgh, North Ayrshire, and South Lanarkshire.
Visit mcrpathways.org to find out more and join #TheRippleEffect