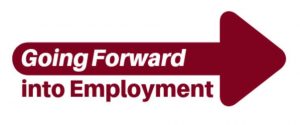 Would you like to build your skills and support a national scheme by coaching and mentoring people from another department?
If the answer is yes then we need your help - as a scheme buddy. 
The Going Forward into Employment (GFiE) scheme provides Life Chances through the provision of Civil Service (CS) opportunities.  They currently work to recruit ex-offenders and veterans into CS roles and are looking for buddies from across the East, South East and London region to support candidates and line managers.
Many candidates will have complex lives and the role of a buddy is designed to provide an opportunity for someone outside of their department/management chain to help with their thinking and share experiences to help them transition back into society.  It might be to listen, coach, mentor or support them as often as required. These roles require discretion, commitment and an understanding of the individual's circumstances.
Buddies are also required for line managers, as it's important for them to provide the right support and possible adjustments for the candidates during their integration with society and the workplace.
What are the benefits of being a buddy?
improved confidence, communication, listening and coaching skills

increased cross government networking

opportunities for self reflection and personal satisfaction

gaining new perspectives and insight into the challenges people with convictions have

development of personal leadership and coaching styles
What are the benefits to my department?
improved performance through staff development

reinforcing the departments commitment to learning and development

enhanced leadership and coaching skills in staff

improved staff morale, performance and motivation

Helps achieve talent development goals such as succession planning and ensuring solid leadership development
The role is vital to the scheme and will be in addition to your day job so please discuss with your line manager before applying.
If you want to develop your skills and help change people's lives then please email  GFIE@cabinetoffice.gov.uk