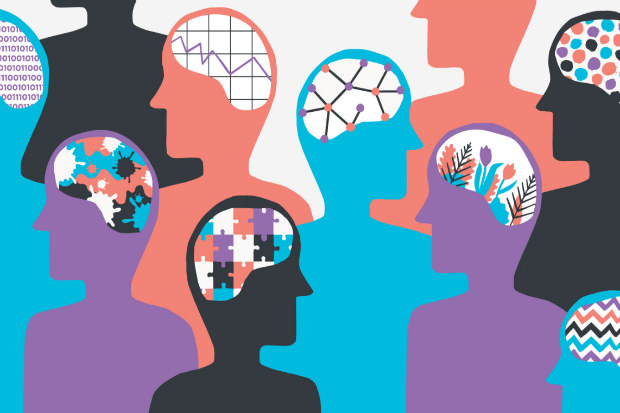 Neurodiversity is being celebrated 16 to 20 March 2020, Civil Service Local Scotland is having a celebration on 24 March 2020. We will be joined by guest speakers including: Scottish Women's Autism Network (SWAN), Genius Within, Scottish Autism and Dyslexia Scotland. 
Neurodivergent, Neuroatypical. These are words that you may have increasingly come across – but do you know what it actually means for life as a civil servant? 
We all have different experiences and view life from different points of view. We also know that seeing it from someone else's perspective helps us build understanding, confidence, resilience and appreciation of others and helps us be more inclusive.
It's estimated that 1 in 7 people are neurodivergent. This means it is highly likely that you, or someone you work with, is contributing to the natural and often hidden neurodiversity within our workforce.
Dyslexia, Dyspraxia, Dyscalculia, Dysgraphia, Autism and ADHD are just some of the medical terms you may have come across – but what does this mean for you as a colleague, line manager and civil servant in Scotland?
Working with  Scottish Government Autism Strategy Team,  we are holding a discovery session with leading charities, businesses and staff allies where you can learn what neurodiversity is, gain an insight into the lives of those who are Neurodivergent and find out what support is available. Whether you identify as Neurodivergent personally, manage or work with someone or live with or know someone who does. You are welcome to join us and find out more.
This is an opportunity for civil servants across Scotland to connect and collaborate across departmental boundaries. 
This event aims to be in a neurodivergent friendly space where you are welcome to join in the conversation and share your viewpoint.
Who should attend?
Anyone with an interest in creating an inclusive workplace, including: HR managers/officers; wellbeing officers; senior managers; staff members; trade unions, staff network leads and representative groups.
When:  24 March 2020
Time: 10:00 to 15:30
Book your place here using Eventbrite
Please note that you will need to seek approval from your line manager to attend and any travel and subsistence costs must be met by your own department.
If you have any questions with regards to the event please email Loudelle Johnstone or Wendy Duncan.