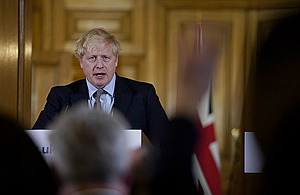 Following the Prime Minister's advice earlier this week we have taken the decision to move away from Face to Face meetings and deliver our services remotely / online. Please remain in contact with your local team to see how we are moving forward.
This is both a challenge and an opportunity for innovative thinking, recognising the different IT systems that Government Departments and Agencies use. We are looking at new ways of involving people across in our activities - combining 'local' with accessible by all.
Please leave a comment if you have any bright ideas or suggestions about how we can innovate, involve more people, and keep it 'local' not Westminster centric.
To see more about the Government repsonse visit
https://www.gov.uk/government/topical-events/coronavirus-covid-19-uk-government-response
To see the NHS advice visit
https://www.nhs.uk/conditions/coronavirus-covid-19/
I am happy to answer any general questions but please contact your local team if you need to know more.