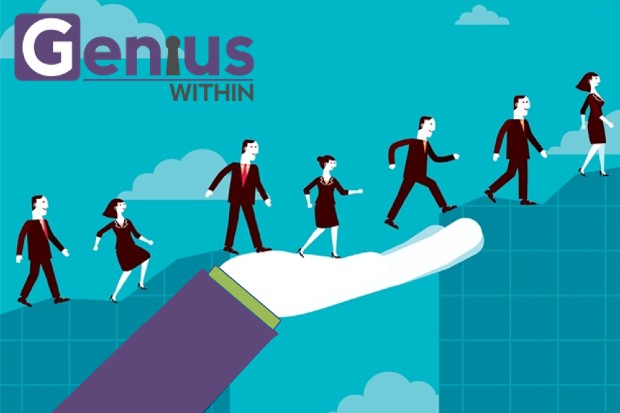 CS Local Scotland had planned a Neurodiversity event on 24 March however this was postponed due to the outbreak of Covid-19.  CS Local have now partnered with Genius Within to deliver a Livestream 'Lunch and Learn' Neurodiversity Awareness session. Hannah Ashenden, a professional coach from Genius Within will be our guest speaker.
Genius Within is a social enterprise organisation, established in 2011, who help people with neurodiverse conditions to fulfil their potential in employment and their careers.  Genius Within is working towards a future where all people with neurodivergent conditions will be able to maximise their potential and work to their strengths.
Our aim is to increase your awareness of neurodiversity and the implications for the workplace. By the end of the session you will have gained some practical ideas for making sure the work environment suits a diverse range of employees and how to organise tasks so that people can work at their best, including working remotely. 
Will I get any information to prepare?
The session will be an interactive presentation,  the slides will be shared in advance. You may wish to try  the Genius Within free adjustments profiler beforehand.

Whether you identify as neurodivergent, personally manage or work with someone,  live with or know someone who does, you are welcome to join us and find out more.
How: register on EventBrite here
When: Wednesday 3 June 2020
Where: Zoom – joining instructions will be provided prior to the event. 
Time: 12:30pm – 13:30pm
This online event is being streamed Nationally across the UK, to secure your place you will need to register on Eventbrite using your work email address.  Please ensure you discuss your attendance with your line manager prior to registration.
Please note that you must be able to access Zoom to join this online event. We are committed to ensuring that wherever possible our events are accessible to all participants however; we understand that not everyone will have access to the software used to deliver this session on their work device.  
If you have any questions with regards to this event please contact Loudelle Johnstone.