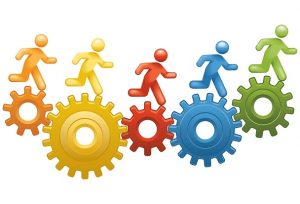 In conjunction with CSSC Sports and Leisure we would like to invite you to  join an informative and interactive online session.  We will update you on how we have changed to new virtual ways of working and how we are supporting teams across the wider Civil Service.
We are happy to be working in partnership with CSSC Sports and Leisure who will deliver an informative and interactive update on their key product and benefits.
For many of us, the last 6 months have had a huge impact on our family's lives. How we live, how we socialise and how we work.
As things slowly, but surely return to normal, it is unsurprising to learn that it takes time to process and feel the true impact of what the country continues to safeguard against and adjust to the new challenges we're all adapting to.
Being denied so many qualities of life, which we took for granted, like companionship, travel, education and a decent pint, to name but a few, will continue to affect us for many years to come. So, it is more important than ever before to celebrate those things we love so much and connect with the people we love and cherish.
CSSC Sports & Leisure have been doing just that for nearly 100 years. They bring people together to socialise, play sports, keep fit, discover new adventures, improve their wellbeing, enjoy great savings, and make amazing memories with their friends, families and colleagues.
Join Steven Toms in this informative virtual session to discover how CSSC can energise your autumn and lead you into a vibrant and fulfilling 2021.
Where - Online details to follow
When -
Wednesday 7 October 2020 - Session For Scotland Civil Servants.
Thursday 8 October 2020 - Session For NI Civil Servants
Time 11:oo am to 12:00 midday (Both Sessions)
Register for Event Tickets Here:
Scotland Session - https://www.eventbrite.co.uk/e/cssc-sports-leisure-scotland-information-sessions-tickets-120162829257
NI Session -https://www.eventbrite.co.uk/e/copy-of-cssc-sports-leisure-northern-ireland-information-sessions-tickets-120164327739