Join us for our 2 day national diversity and inclusion connect event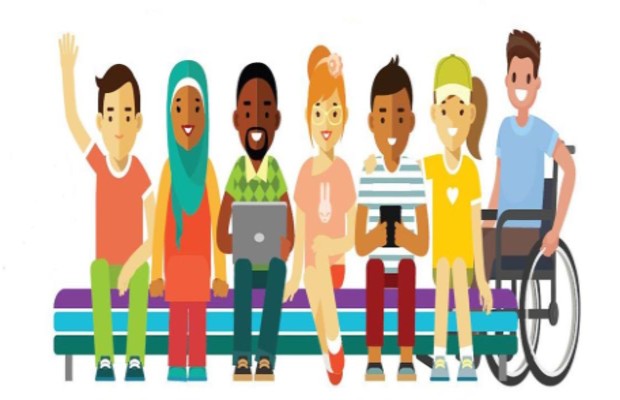 National Inclusion Week
National Inclusion Week 2020 runs from 28 September to 4 October and was designed to celebrate equality, diversity and inclusion in the workplace. The theme for this year is each one, reach one and is about the reaching out between individuals and organisations to connect, to learn and to grow inclusion together – it is about growing a chain of inclusion. For Civil Service local we see this as a chain of inclusion between the departments and all our staff.
This could not be more important in the current covid impacted world, whilst keeping safe we have often been isolated and that sense of isolation has been acutely felt by some of our most vulnerable colleagues. This has, of course, meant that we have had to be innovative when it comes to reaching out for inclusion week. 
What is Inclusion?
You might think that inclusion is just a new buzz word and, certainly, it is often used interchangeably with equality and diversity by some. To us, if equality of opportunity protects different people and looks to ensure a fairness for all no matter your personal characteristics, and diversity recognises and sees the value that the differences between people with different characteristics have, then Inclusion is a culture that allows that mix of people to come together and thrive. 
It is a culture in which different experiences and perspectives are respected and encouraged so that we can be the Brilliant Civil Service we aspire to be.
Our Inclusion week event- Unity, Not uniformity
In keeping with the theme, Civil Service local has drawn the localities together to create a chain of events for national inclusion week 2020. These events will be virtual. We hope that the events will, nonetheless, contribute to a feel of a Civil Service chain of inclusion, and that the variety of events on offer will inspire you. 
Included within the event will be sessions on Neurodiversity, Micro-Incivilities, Deaf Awareness, Carers and a live talk from Number 10! – plus many others. The sessions will be offered on a mix and match basis, so you can choose to book for the sessions you want – we hope there will be plenty to educate and stimulate.
Please note the ticket availability above as these links are not yet live.