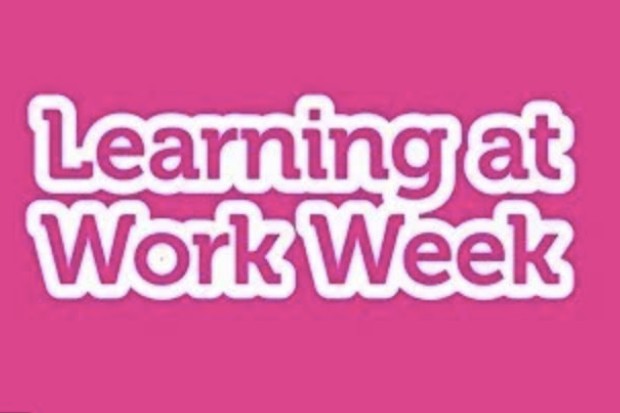 Learning at Work Week takes place from 5 to 11 October and this year the theme is 'Learning Journeys'. Learning at Work Week is about building a learning culture and to support that we have put together a series of virtual sessions intended to inspire you, encourage you to learn more about a particular subject, approach an issue at work differently or make you think about your own approach to learning and development. There is something of interest for everyone - you can attend one session or as many as you like!
The sessions are available to book on Eventbrite and cover the following areas:
Leadership Learning Journey
Hear Arlene Sugden from DWP talk about her 'learning journey' into senior leadership.
Tuesday 6 October 10.30am to 11.00am - Leadership Learning Journey
ACAS Managing Employee Attendance
ACAS leads a session on managing attendance, of particular interest to managers and highly relevant to the current situation when more colleagues are working remotely and flexibly.
Tuesday 6 October 2.00pm to 3.30pm - Managing Employee Attendance
Civil Service Local and You
We guarantee you will leave this session feeling inspired, excited and proud! You will hear from colleagues who lead 3 amazing initiatives with Civil Service Local; the first is based in Blackpool and Cumbria and supports the economic recovery in specific areas impacted by Covid-19, the second is a project in Liverpool where in partnership with a secondary school we develop and deliver skills based training and the third is an initiative that supports AA/AO grades with flexible working patterns to develop and progress their careers. This session brings to life what Civil Service Local does and explains how participation can develop your skills and support your career development.
Wednesday 7 October 11.30am to 12.30pm - Civil Service Local and You
Personal Statements and Interview Techniques
This session gives you hints and tips from an experienced recruitment manager on how you can improve your personal statement and interview technique.
Wednesday 7 October 10.00am to 11.00am - Personal Statement & Interview Techniques
Creating a more Neurodiverse Workforce
We have partnered with Ambitious about Autism to hear about how colleagues with neurodiverse conditions benefit the workplace and how we can be a more supportive employer and colleague.
Wednesday 7 October 2.00pm to 3.00pm - Creating a more neurodiverse workforce
It's all in the Mind
This interesting session will make you think differently about your learning and development, what you can and cannot do. It applies knowledge of how our brains work to show how we can adapt and change our mindset and how this can support career development.
Thursday 8 October 10.00am to 11.00am - It's all in the mind
Leadership Learning Journey
The last of our sessions for the week is from Liz Versi, a Director in Border Force and co-founder of Break the Stigma, a mental health advocacy group in the Home Office. We will hear about her learning journey and approach with an opportunity to ask questions.
Thursday 8 October 12.00 to 12.45pm - Leadership Learning Journey