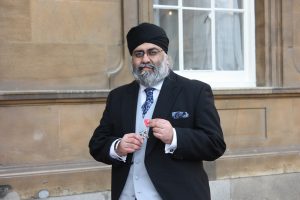 National Inclusion Week 2020 runs from 28 September to 4 October and was designed to celebrate equality, diversity and inclusion in the workplace. The theme for this year is each one, reach one and is about the reaching out between individuals and organisations to connect, to learn and to grow inclusion together – it is about growing a chain of inclusion.
For Civil Service Local we see this as a chain of inclusion between departments alongside all civil servants and would like to take this opportunity to showcase the Honours System; what is being achieved in Diversity & Inclusion and how you can nominate an individual.
CS Local are running a series of blog posts around Honours alongside the theme of diversity and inclusion to mark the Civil Service Year of Inclusion 2020.
What is the Honours System?
For a century, the Honours System has been exclusively committed to recognising those in the UK and abroad who have gone above and beyond for their teams and communities and carried out vital acts of service, noticeably changing things for the better. 
Twice a year, just over 2,000 people, out of a population of over 66 million, receive an honour for the contribution they have made to their community, county or country. This includes civil servants who have been awarded for work that is often done behind the scenes and not celebrated in public, but that has been invaluable for UK society.
Now entering its second century, the Honours System has set a goal for itself - to become proportionally representative of the people of the UK. While progress has been made to get Honours Lists to a place where half the recipients are women and 10% come from ethnic minority backgrounds, targeted plans need to be put in place to make sure that those hard to reach groups are engaged and feel able to participate by nominating someone deserving of recognition.
Where are we in diversity and geographical reach in Honours?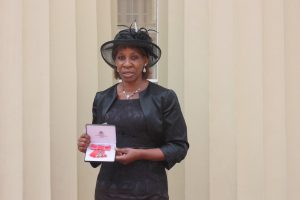 When the diversity of civil servant honours recipients is assessed, it's clear to see that more has to be done to properly reflect the diversity of the Civil Service in terms of ethnicity. According to Civil Service statistics, 12.7% of civil servants were from an ethnic minority background in 2019, while in the New Year's Honour List 2020, only 8% of civil servant honours recipients were.
Another area that needs steady improvement is the lack of nominations received for civil servants outside of London and the South East. In the New Year Honours List 2020, released last December, 37.9% of all awards went to people living in these areas, compared to 26.6% of the population. Regions in the Midlands and the North receive fewer nominations which results in fewer awards being made and leaves them underrepresented. Yet again, the statistics for the Civil Service nominees follow the national picture, with the vast majority of civil servant honours recipients working in London and the South East whilst other parts of the country are under-represented.
All it takes is a nomination
These issues cannot be addressed without the help of those willing to nominate. Decisions about who is awarded an honour are made on merit, but it's not hard to find outstanding civil servants who meet the mark from every background and in every part of our public service - those who are always going the extra mile, delivering great results in difficult circumstances, often supporting their profession or community as well. All it takes is a nomination.
How to nominate a civil servant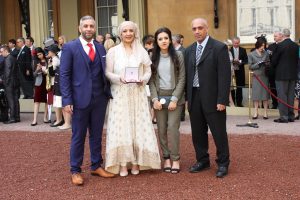 If
you would like to nominate a
civil servant - or a member of your community - then get in touch with your department's honours secretary, who will be able to advise you on what to include and what information to provide.
It really could make a huge difference. Do something amazing today, for someone amazing and nominate at
www.gov.uk/honours
.
Want to hear more about Diversity & Inclusion in Honours & Appointments; join the session on Tuesday 29 September 2020 at 2:15pm-2:45pm.