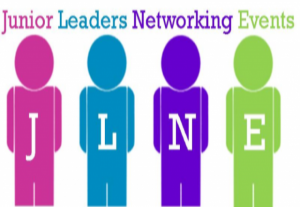 About the event
The Junior Leaders Networking Events (JLNE) is a cross government network that connects colleagues in grades AO to EO in an environment where they learn from senior leaders, share information and receive practical support to move their careers forward in East, South-East and London (ESEL) region.
Interactive sessions
Join other colleagues across government on  Thursday, 26 November  from 9:30am to 4:30pm for an interactive day of learning, gaining new insight to enhance your Civil Service career, wellbeing and practical tools to address workplace challenges.
There is something of interest for everyone and sessions are available to register on Eventbrite.
9:30am to 10:30am
The Head of Leadership, Learning and Talent for Ministry of Defence will cover career pathways, searching for new opportunities, presenting your CV and interview top tips. Register here Career Development: Take control for yourself
11:00am to midday
The Deputy Director for Inclusion, Wellbeing and Employee Engagement for Ministry of Housing, Communities and Local Government and Co-Chair Race to the top G6/7 network will promote the topic of your personal brand and how you promote yourself.  Register here Personal Branding: I am my brand
12:30pm to 1:30pm
Are you working long hours? Worried about your wellbeing? In need of a boost?  Join a member of an award winning wellbeing project team who will host:
• A fun and Interactive wellbeing session using the Civil Service 2018 Award Winning Wellbeing toolkit
• Share opportunities that promises to help you take better care of your wellbeing.
• A brief Q and A session
Register here A-Z to Better Well-Being: Take action – it's in your hands
2:00pm to 3:00pm
The Assistant Director for Business, Investment & Growth Team (Business, Energy and Industrial Strategy), Co-Chair of The Civil Service Race Forum (CSRF) and Co-Chair of The Faith and Minority Ethnic (FAME) Network will discuss issues surrounding Bullying, Harassment and Discrimination (BHD).  This session will provide an overview of BHD and Micro-Aggressive behaviours, how to spot the signs, where to go for support, how you can help BHD victims.  There will also be a Q and A session.  Register here Bullying, Harassment and Discrimination: Empower yourself and others
 3:30pm to 4:30pm
The Deputy Director, Civil Service Organisation Development, Design and Culture Practice (Civil Service HR in Cabinet Office) will kick off the session with an exercise on organisation metaphors. The session  will explore why it is of value to be a leader who takes a genuine interest in staff and answer your burning questions on this topic.  Register here Compassionate leadership: The human element
Before you sign up for the event(s)
Please discuss attendance at this event with your line manager.
Next steps
Register using your civil service email address only.
If having booked a ticket you are no longer able to attend, please ensure you cancel your ticket promptly so another colleague may have the place.
Joining instructions will be emailed to registered participants a few days before the event.
Getting involved with JLNE
We are looking to grow our team. Can you commit a few hours a month, help with one-off events, or join the steering group? Email Volunteering for further details.
Find out more about our past offering at JLNE past events