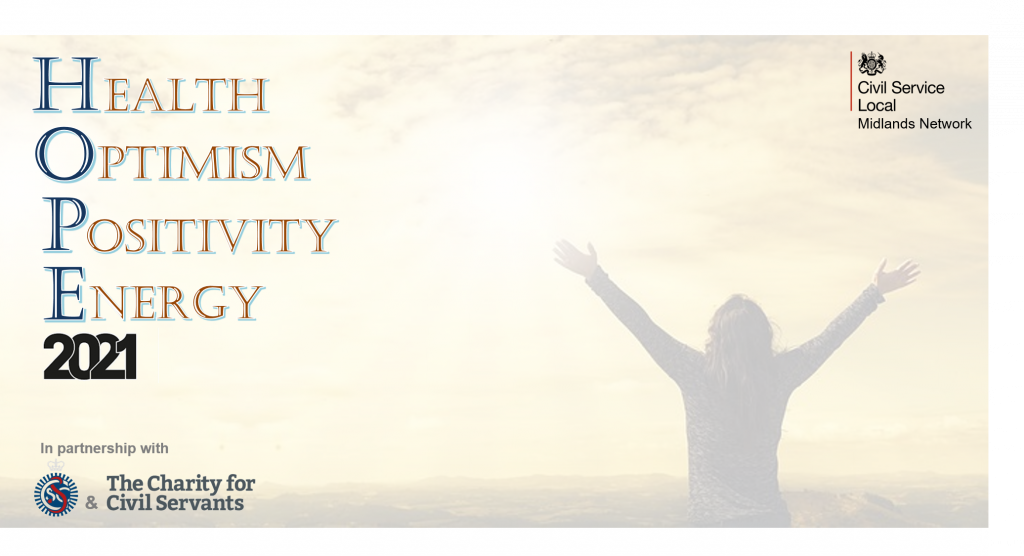 The third week in January is thought to be the most depressing of the year. Christmas seems a distant memory, we may have debts from festive overspending, short cold days and failed new year's resolutions can lead to low motivational levels.
A Light in the darkness
Take action! Join us for our online wellbeing event HOPE 21 focusing on Health, Optimism, Positivity and Energy.
Supported by CSSC and the Charity for Civil Servants the agenda includes :
yoga,
tai chi
laughing yoga
talks on financial matters
menopause
muscular skeletal issues
mindfulness
a range of inspirational speakers,
Participate in as many sessions as you like and feel energetic, optimistic and positive for the year ahead.
For a sneak preview of one of our very special guest speakers click here for a short video about Sophie Bradley-Aukland and how she juggles her life as a mum, an elite footballer and deputy manager of a care home.
CSSC Prize Draw
And as if that is not enough, all attendees will be entered into a free prize draw where you could win an annual membership of CSSC. Already a member of CSSC? Wonderful alternative prizes are available.
For more
Keep a look out for details of the Scotland Wellbeing Network blog about their event on 19 January 2021 -
"Beat the January blues"