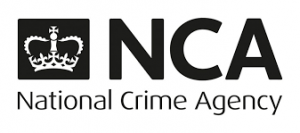 Do you want to learn more about the agency leading the UK's fight against serious and organised crime?
Civil Service Local are excited to give you the chance to hear from National Crime Agency (NCA) officers on Tuesday 23 March as they give an introduction to the agency and explain their roles within it.
From county lines to international cybercrime the NCA is leading the UK's efforts in combatting the ever changing nature of crime in the 21 century. Although comprised of civil servants, the NCA is a law enforcement agency, something that presents very unique changes compared to other departments and agencies.
Their broad reaching impact and involvement means the NCA interacts with nearly all elements of government both domestically and around the world. They work with the Cabinet Office on National Security and with the Foreign, Commonwealth and Development Office on international threats, tackling drug trafficking and proactive work on our borders.
Join officers from intelligence, international and threat leadership as they provide an insight into the NCA and give you the chance to pose questions of your own!
When: 12:30 pm  to 2:00 pm on Tuesday 23  March 2021
Where: Microsoft Teams (register for your place through Eventbrite)
Please get agreement from your line manager before booking your place, and ensure that you use a work email address to register on Eventbrite. We will be using MS Teams for this session and we will send you details in advance of  the event. You may use a work or personal device to join the session.