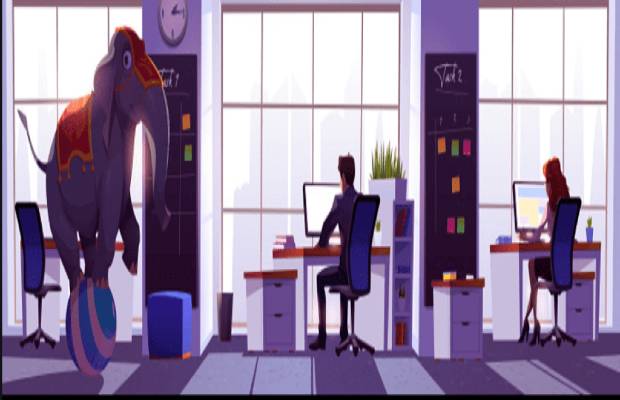 We are hosting a CS Local North Connect event on 25 and 26 January which is open to all Civil Servants.
Over the 2 days we will be hosting several difficult subject sessions which you may find hard to talk about or may not know enough about. The sessions are designed to educate us as colleagues, managers and friends so we can support each other if and when a situation does arise.
We all need to talk more and learn from each other, we are hoping these sessions will give you the knowledge and support you need.
The sessions come on a mix and match basis so just sign up to what sparks an interest.
Tickets are on a first come basis and as we have limited spaces please only sign up if you will be attending on the day.
You must register using your Civil Service work email address and ensure you have permission from your line manager to attend. We will send you the Microsoft Teams link 24 hours prior to the event.
25 January 2022
10:15 am to 11:15 am Having a difficult conversation -  One of the most challenging aspects of communicating can be initiating conversations around sensitive topics – whether these are of a work or personal nature. This one hour session will provide you with hints and tips as to how to prepare and conduct such conversations as well as exploring the risks of not holding them.
11:30 am to 12:15 pm Debt and Mental Health - Half of all adults with a debt problem are also living with mental ill-health.
In this session we explore the link between debt and mental health and how we find it difficult to talk about money, our feelings towards money and how these can affect our wellbeing and how wellbeing affects how we manage our money. We will examine mood styles and how these influence our behaviours around money. We will look at gambling and addiction and how these can affect finances and talk about our money advice and guidance service and how The Charity for Civil Servants can support people in difficulty.
12:45 pm to 1:30 pm Support after Bereavement - The death of someone close to us can be shattering and everyone experiences grief differently.  The Charity for Civil Servants has a wealth of support services to help us cope with practical and emotional challenges including financial support and advice, help for wellbeing and finding expert guidance.  Lisa Colville the Charity's Caring and Health Officer will take us through some of these services along with some real life experiences.
2:00 pm to 2:45 pm Chasing the Stigma - Chasing the Stigma will be discussing the importance of having a conversation about mental health and knowing the right things to say. The session will look at supporting someone in need of help with their mental health and there will be interactive activities to get the group talking.
3:00 pm to 3:45 pm Bright Sky - Domestic Violence - 1 in 4 women and 1 in 6 men will experience domestic abuse within their lifetimes. Domestic abuse can impact anyone, at any point in their life, regardless of their background, age, gender ethnicity, socio economic status or sexuality. Therefore we know that it will impact every workplace. In this short session we will look at what is domestic abuse, the different forms of abuse, how to respond should a colleague disclose to you by following the Believe, Respond, Refer model and how to use the Bright Sky app as a resource to support this response. We will also have time at the end for a Question and Answer session.
26 January 2022
10:30am to 11:30am Bullying and Harassment - This session examines behaviours at work which are unacceptable. Learn how to spot the signs of unacceptable behaviour and assess the impact it has in your workplace such as absence levels, staff turnover, lower moral and reduced productivity.  This session will help you understand your responsibilities as an employee or manager and provide you with knowledge and skills to start to address unacceptable behaviour in your workplace.
Midday to 1:00pm Breast Cancer Awareness - CoppaFeel! exists to educate and remind every person in the UK that checking their body could save their life. Come and join our session to hear from Boobettes who have been impacted in some way by breast cancer. They will inspire you to think differently about your life and body, educating us about the importance of getting to know your normal now, and making it a lifelong habit. The presentation covers Boobette's personal story, facts and myths, signs and symptoms. The presentation is for all genders.  This session will be hosted via Zoom
1:15pm to 2:00pm CS Eating Disorder Network - Join the Civil Service Eating Disorder Network for an introductory session to their network, where they will discuss what eating disorders are, the signs and symptoms, and how they may affect someone in the workplace. As well as providing direct support, they have produced toolkits for departments which provide guidance and signpost resources, as well as running civil service-wide events to break the stigma around these issues and encourage a more inclusive workplace.
2:15pm to 3:00pm Roy Castle Lung Cancer Foundation - Come and join Claire Kelly , Partnerships Manager for the  Foundation talking all things lung health, raising awareness of lung cancer symptoms as this is the UK'S biggest cancer killer in men and women . Claire will be sharing how we can  recognise symptoms of lung cancer and to help us to differentiate from  Covid / Long Covid Symptoms.  Claire will also provide lots of information and support for anyone who is/ maybe/ has been affected by lung cancer and is on hand to answer any questions and is happy to  provide a one to one follow up for anyone who would like to discuss anything/ need any  further support .
3:15pm to 4:15pm Lasting power of Attorneys and Wills - The session will offer a great source of information and advice to those wanting to know more about LPA and Wills. The session will cover English & Welsh law.
Please use the link below to book your tickets. When accessing Eventbrite please go to the View event details to register your interest.