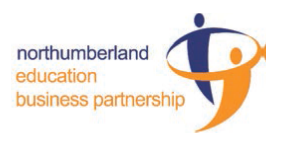 Northumberland Education Business Partnership (EBP) is offering training to become a Business Ambassador or an Apprentice Ambassador
An EBP Ambassador is an employee or apprentice who is interested in working with students on a wide range of activities to help them better understand the world of work and future employment opportunities.
The following training dates have been confirmed and are for colleagues who are interested in joining the Northumberland Business Ambassador Programme or, if they are apprentices, the Apprentice Ambassador Programme.
Wednesday 13 January 2016
Thursday 14 January 2016
Monday 25 January 2016
Tuesday 26 January 2016
All training sessions will be held at County Hall, in Morpeth,  9:00  to 12:30
Please contact Victoria Faulder if you would like to become an Ambassador.