The themes of the Civil Service Vision – improved outcomes, effective leaders, skilled people and a great place to work – were ably demonstrated by the committed, enthusiastic civil servants who gave presentations, attended workshops and staffed market stalls.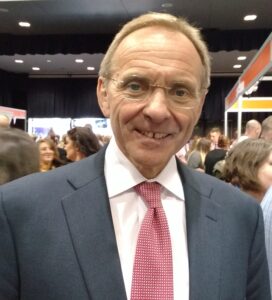 "This is a once-a-year opportunity for people to come and see these fantastic things that their colleagues are doing," said John Manzoni, the chief executive of the Civil Service.
I spoke to John, fresh from his opening address to delegates about the progress of the vision.
He told me Civil Service Live in Manchester is an opportunity to thank civil servants for their efforts and achievements, and to talk to those outside London about the work they are doing. He said: "One of the things we talk about is visible leadership, and visible leadership is very important…..There are lots of civil servants who don't work in London, and it's just as important to see them and see how we can help them."
"It's a chance to share some of the great things that are going on across the Civil Service."
This was a view echoed by Ed Doran, who works in the Child Maintenance Group (CMG) of the Department for Work and Pensions. He attended a session on communicating locally, hosted by the Government Communications Service. Ed said: "It's useful to meet people from our local region and gain an insight into the best ways to get your message across."
"The most useful thing was partnership and collaboration, which we don't do much of at the moment, and something we should get more involved in."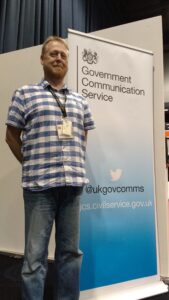 It was Ed's fifth or sixth time at the event, but he still thinks it's important to take time away from the office to see and hear about the diverse work of the Civil Service. "It's useful to see what other departments are doing, to get a measure of where we're at as an organisation and the areas where we can make clear improvements."
These sentiments would have found favour with Laurie Martin from the Cabinet Office; Laurie is the lead for embedding the vision, and he was in Manchester to canvass views on what civil servants in the region think about it.
"We've had some really open and frank views," he said. "It's been really encouraging to hear how people think we're doing as a whole organisation and what more we can do. And also it's been quite inspiring to hear the pride and passion that people bring to work." Laurie Martin, Cabinet Office
One of the strands of the vision is effective leaders, and Jill Cook's team from Civil Service Employee Policy was there to support managers to help them be more effective. They provided information and sign-posting for managers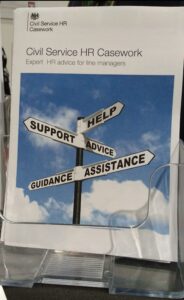 to help them deal with a variety of staffing issues. One that came up frequently was mental health problems; Jill told me there were "a lot of questions about mental health problems, how to have those conversations, where to go for help, so we've been sign-posting people to casework teams, employee assistance programmes, so they know where they can go to get further help and support."
Harnessing people's expertise to provide the best possible service for citizens is what drives the Treasury's Helen Pye. After delivering an informative session on internal communications, Helen spoke about her first Civil Service job, an administrative role that was "filing, day-in, day-out". She said some of her colleagues were disengaged because no-one had explained to them the purpose of their routine – but important – job. She said: "That was what made me think 'I want to understand more about how you can engage people in what they do, and why it matters that you can understand more than just your job' – you understand where you fit into the big picture."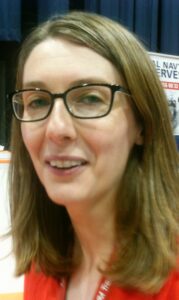 That was the recurring theme of the day – people understanding how their role fits in with those of their colleagues across government, whether it was John demonstrating effective leadership; Ed ensuring he has the right skills; Helen creating a great place to work; or indeed everyone I spoke to, keen to share best practice to ensure improved outcomes are a reality. It's people like them who make a Brilliant Civil Service every day.