If diabetes is a concern, or you just want to know more about it, please come along to a session focusing on living with diabetes. There will be 2 sessions on the 15th November 2017, one starting at 10.30am and the other at 3.00pm. The sessions will run for approximately 90 minutes.
Venue: Euston Tower – Room 13.06/07
286 Euston Road
London NW1 3UQ
Laura Mapstone has 22 years' experience of living with and managing Type 2 Diabetes – personally and alongside other family members.  She embarked on a healthy eating campaign, recognising she was high risk. Despite following healthy eating guidelines, she was placed on prescribed medication but felt no better, in fact her blood sugar levels rose further. With renewed interest Laura researched everything she could until she identified what worked for her – the outcome has had a positive & significant life changing impact.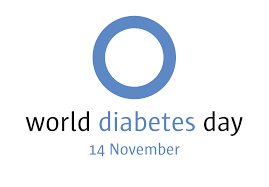 Laura has now reversed her condition, so she no longer meets the diagnostic criteria for Diabetes, has not needed medication for a number of years and feels very well.
Laura will be talking about how to manage the condition by thinking about the food you eat, physical activity, and what causes you stress. She can explain how to monitor blood sugar and make changes accordingly, and point you to helpful resources. If you have any specific queries, let us know in advance and we will make sure that we can address your issues.
The talk will be suitable for people with Type 2, people with a diagnosis of pre-diabetes, at high risk of Type 2 or who care for elderly parents with Type 2.
Colleagues who have heard Laura talk on the topic found her an interesting and informative speaker and her enthusiasm for spreading the word is obvious.
In addition, we will also have Dr Kesar Sadhra a GP specialising in diabetes particularly for those of South Asian origin as a guest speaker on the day. His time slot will be 12.30pm – 1.30 pm
To book your place please contact Reena Patel on 03000 543658 specifying your preferred timeslot.