EqualiTeas is a campaign run by the UK Parliament to bring communities together to explore what equality means to people today.
People all over the country are sharing their thoughts on equality, debating ideas and celebrating the Representation of the People Act 1928, which gave all women and men aged 21 and over the equal right to vote.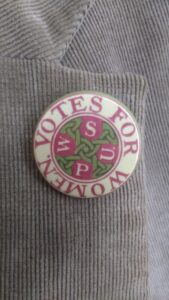 The act was the culmination of many years of campaigning by people for equal voting rights. The first petition to parliament asking for votes for women was presented in 1832, and it wasn't until 1918 that some women gained the vote for the first time. Tea parties were historically places where women could discuss political activism without men – but thanks to voting reform, EqualiTeas events celebrate inclusivity.
There are events happening all over the country. You can find one near you on the EqualiTeas website.
Or why not create your own? Are you involved in a Scouts or Brownies pack? Maybe you support older people, or volunteer with a charity or local community group. Why not get together over tea and cake to discuss how you value equality?