Our Senior Responsible Officer, Rozanne Kidd, asked me to find out more about what existing support was in place for those job sharing, those on alternative working patterns or those considering either after discussing it at a Women Into Leadership event in Glasgow earlier this year, and to consider how we could promote support and awareness in Scotland.
The subject also came up again at the 'A Brilliant Civil Service' Glasgow Event recently and this is an area where a lot of work has already been undertaken, as previous blogs from 2016 and 2017 demonstrate.
This includes a resource available to support those currently job sharing or those wishing to job-share to find a suitable buddy or role for them, and a dedicated network.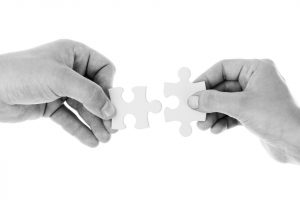 The Civil Service Jobshare Finder provides an on-line database for people to record details such as:
Substantive Grade,
Department,
Location, and;
Preferred Working days.
This enables those registered to match up with others looking to job-share and have a conversation about how it could work. Click on the link to find out more and register:
https://www.civilservicejobshare.service.gov.uk/

In addition, the Civil Service Job Share and Alternative Working Network is going strong, with each Department having representation. Do you know who yours is?
Camilla Bellamy, Tessa Griffiths and Sarah Maclean jointly chair this network and it is used as a checkpoint on expectations of Departments as well as learning from and supporting any job sharing and alternative working initiatives.
Rozanne and I are due to discuss with the CS Local Scotland Diversity & Inclusion Sponsor next week how we ensure we maximise networks and resources like this as part of the much broader Diversity & Inclusion agenda.
If Diversity and Inclusion matters to you or you are a lead for your Department on a particular related topic in Scotland, please get in touch.