The last couple of weeks have seen us launch our Autumn season of Discovery Sessions. 186 colleagues from 15 different Departments or Agencies across the Civil Service have attended sessions on Leadership and Personal Resilience in Glasgow, Cumbernauld and Edinburgh. **Now pleased to announce two new sessions available for booking now via the links below**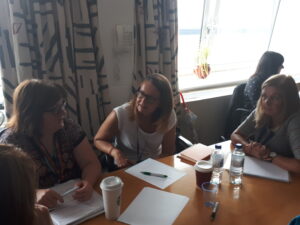 Here's what some of the attendees had to say about our recent events:
"The CS local session was a brilliant tool for learning, taking you out of the office and into an open area to allow for learning and discussion", Lesley, Glasgow. 
"Bite size CS Local events like this are a great idea for cultivating ideas" Gordon, Kilmarnock.
"…a great opportunity to work collaboratively across all the government departments and reap the benefits of other's knowledge and experience", Eileen, Clydebank
"…totally awestruck when I arrived to see how they had managed to gather together so many different people from all over the civil service into one place" Stephanie, Glasgow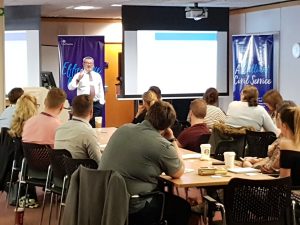 "The style of the events, being held in the local offices, allows each of the Departments to showcase their line of work and it provides us all with an opportunity to learn and share our visions for the future" Margaret, Clydebank
"It was a great opportunity to meet people from different departments, and I have made contacts that could be mutually beneficial in the future" Carol, Glasgow
We have more sessions planned for this week, with spaces still available:
Career Paths in Scotland – Falkirk, 11.00am, Wednesday 22 August
https://www.eventbrite.co.uk/e/career-paths-in-scotland-tickets-48121279041
Discover CS Local & Build your Personal Networks – Aberdeen, 10.30 and 13.30 , Thursday 23 August
https://www.eventbrite.co.uk/e/discover-cs-local-build-your-personal-networks-tickets-48121335209
https://www.eventbrite.co.uk/e/discover-cs-local-build-your-personal-networks-tickets-48121383353
And onwards into September:
Meet the Neighbours – Glasgow, Tuesday 25 September 10:00-15:30
https://www.eventbrite.co.uk/e/meet-the-neighbours-glasgow-tickets-49299874251
Maximise your CS Learning - Laurieston, Thursday 27 September 11:00-13:00
https://www.eventbrite.co.uk/e/maximise-your-civil-service-learning-tickets-49301256385