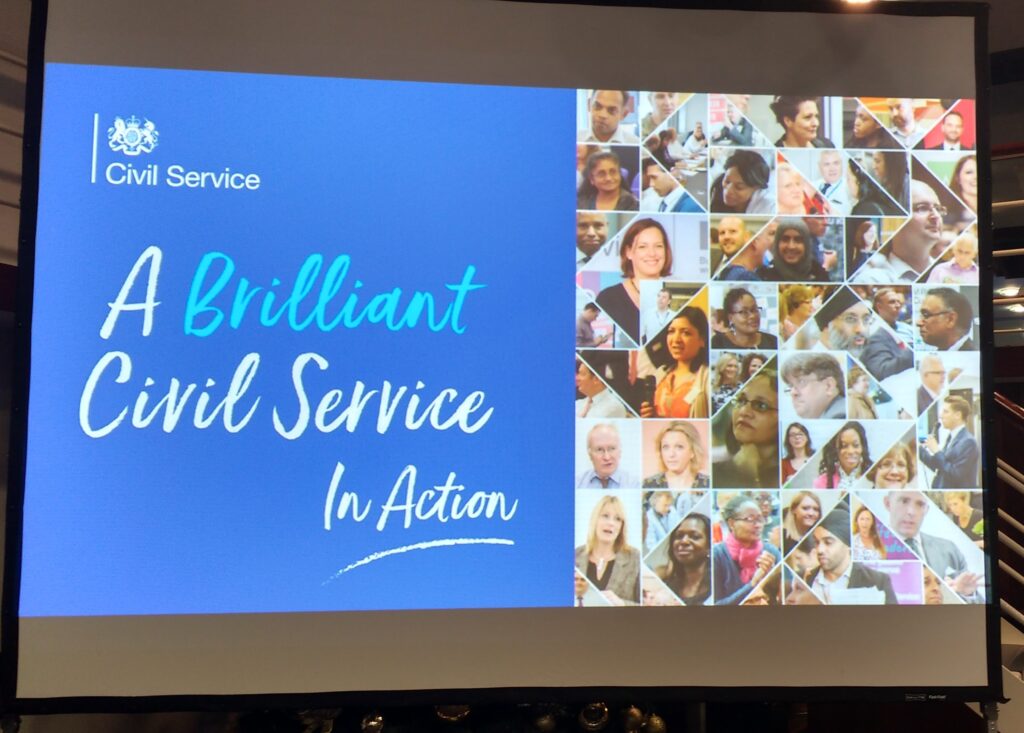 Back in January I attended A Brilliant Civil Service in Action event at Newcastle Civic Centre. This was attended by colleagues from across the civil service  and hosted by Alison Hilton, Deputy Director Customer Service Delivery Area, North East at HM Revenue and Customs.
I enjoy these type of events, they can be great networking opportunities, you never know what you might come away with, and it's a great way to increase my corporate contribution to the wider civil service.
I didn't imagine I would come away with a project to work on!
I joined a table of colleagues from the Department for Work and Pensions (DWP), Legal Aid, Food Standard Agency, HM Revenue and Customs, Driver and Vehicle Standards Agency and HR Operations, facilitated by Rachel Lowerson, Head of Business Strategy, DWP (who became our project lead). We listened to some fantastic case studies from colleagues' about how their own personal achievements are making a difference within their department.
Our chosen table discussion was Being more Productive. What are our barriers to change? Where could we make a difference? Focusing on doing better with what we have to hand we thought of short term aims for our work based challenge. Our conversation focused on problems faced when becoming a new line manager, in particular coping with transition and seeking help.
Recognising that helping new managers become effective faster, would increase confidence, capability and productivity we came up with the idea of a type of NetMums forum for new line managers'. We envisaged an online, interactive resource centred on hints and tips to help people find their way through the slightly haphazard and lonely experience of stepping up to becoming a line manager.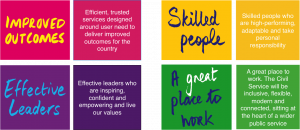 We each agreed to contact 3 experienced senior managers to ask them what they wished they had known when stepping in to a line manager role. They shared their own experience based on the questions below:
What was the hardest thing about stepping into a line management role for the first time?
What is the one top tip that you wish someone had told you that would have helped you make the transition to a management role swifter and better?
Are there any other top tips you want to share?
Overall feedback identified common issues and obstacles suggesting New Managers needed practical and moral support to build their confidence. We collated responses to create a power point presentation based on a core curriculum of:
Coping with the shift in a relationship from being team player to team manager.
How to chair meetings effectively – Face to face, tele-kits and Video Conferencing.
Delegation best practice
Simple time management
Finding and making best use of a mentor
To make this live we had to think of a name, avoiding any copyright issues we came up with
NewManagerNet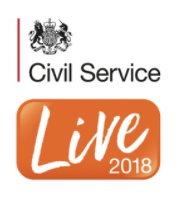 Our facilitator Rachel was a great Champion driving this forward and maintain momentum. Enlisting a few senior contacts she acquired a very positive Forward Introduction to our power point slides from Esther Wallington (HMRC's Chief People Officer) who fully supported our work.
Our ambition was to launch our product on a single civil service IT platform, unfortunately, due to security issues with cross Government Departments this was unattainable. Instead we had to use individual Departmental collaboration platforms, for HRMC we launched it on Yammer.
For greater publicity we grabbed a fantastic opportunity to promote "NewManagerNet" at Civil Service Live (Newcastle) in July, which generated lots of interest and great feedback which was a great measure of our success.
Next steps – we will be promoting our project at CS Local Engagement Network in Leeds October 2018. Never having done a presentation before this will be a truly nerve wracking experience for me, I will be really stepping out of my comfort zone, but it's a great development opportunity.
It just goes to show that through the power of cross-government collective working we have created an interactive resource which may well make a difference to new line managers, empowering them to become effective Managers and Leaders quicker!
If you would like to find out more about joining CS Local networks in the North East, Yorkshire and the Humber please contact Richard Armstrong