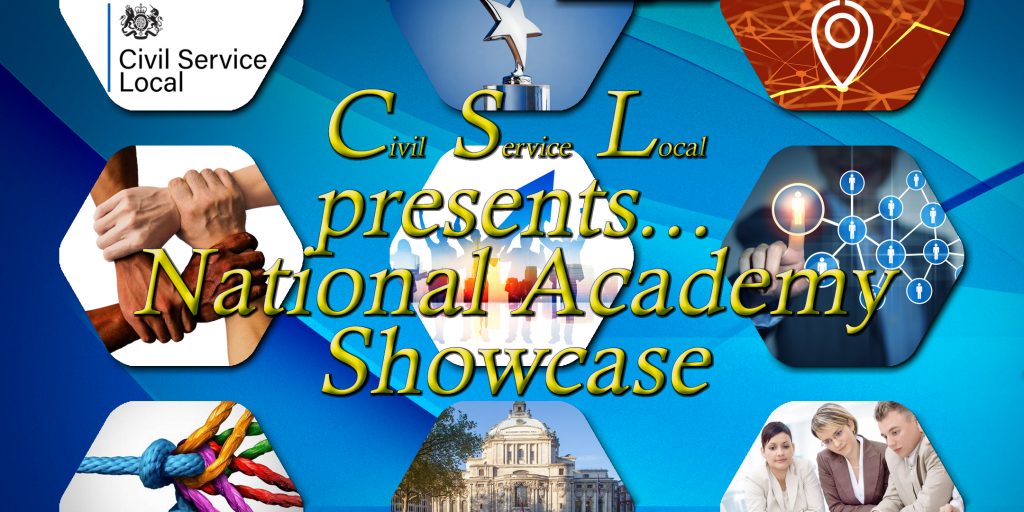 Over the last 7 years CS Local have delivered 31 talent academies, helping over 1,600 people on their leadership journey, and working with over 30 departments and agencies and 250 facilitators. You can read more about this on our Civil Service blog by Kathie Bates
We are inviting  all those who have experienced a CS Local Academy, either as a delegate, facilitator, speaker, sponsor, dragon or in any other way, to meet fellow participants to reflect on and celebrate our success. We are pleased to report that a number of senior Civil Service leaders have confirmed their attendance.
The event is a celebration of academy achievements , the impact they have made over the past 7 years and is taking place on
27 March at Central Hall, Westminster between 10:30 am and 4:30 pm.
The purpose of the event is twofold -
celebrating and showcasing the fantastic project and personal achievements that have made a difference and contributed to A Brilliant Civil Service
presenting you with new experiences and opportunities to learn, share and make new connections
For further information and to register your attendance please use the link for the area where you work:
Scotland, the North East of England, Yorkshire and the Humber here.
Northern Ireland and the Midlands - here.
Wales, the East, South West and South East of England (including London) -  here.
The North West of England - here.
If you can not directly access the eventbrite link then please copy and paste the URL into your browser
This event promises to provide insight into the wider national academy picture and share experience, knowledge and promote your own successes amongst colleagues and our senior sponsors.
In true academy style, the agenda will also feature a range of personal and project success stories, a variety of senior guest speakers and an opportunity to 'ask the panel' on careers, skills and capability.
If you have any questions please email - National-academy-showcase@drtl.co.uk
We are committed to ensuring that wherever possible our events are accessible to all participants. If you have any requirements that would help you access our services, please let us know and we will endeavour to make any reasonable changes. Please let us know if we are doing something that would discourage you from using our services.