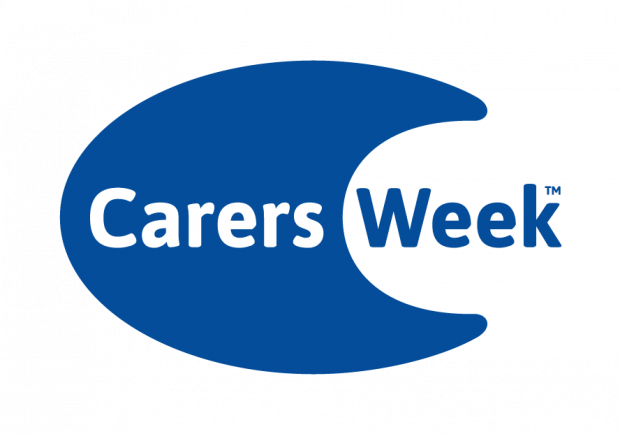 Today I want to reflect back over the thoughts through the week, and give an insight into a couple of stories from Civil Service Colleagues who are happy to share their experiences around caring.
Hopefully these little blogs have prompted some thoughts, maybe given you the interest to find out more, confidence to ask, or just reassurance that you are not alone when faced with caring responsibilities.
One of the real facts in life unfortunately, is that at the start of this week, there will have been people going about their daily lives, they may well know people who are carers, but not something that impacted on their own lives. However, events happen through the week, somebody may well now be a carer, and if that person is you, please remember you are not alone, there is a lot of support out there, just don't be afraid to ask for help, it's not a weakness to ask.
Looking back, we talked about looking after yourself, your family comes first, talking to your line manager and the links to others areas where support is available.
Robert shares his story:
Our first insight into caring is from Robert, a Driving Examiner who has been with the Driver and Vehicle Standards (DVSA) Agency since 2007. Here's Robert's story that he wrote  as a blog for carers week in DVSA.
The effect it had on me as a carer at the time was enormous, as I was caring for my mother, as well as looking after my brother-in-law and ourselves – and we were totally unaware there was any help and support available. Just juggling our work and caring needs was a challenge, and we basically just got on with it. My brother-in-law was becoming increasingly insular by largely refusing any support or help and that manifested into an even far greater challenge.

One particular effect it had on me was a subtle but almost invisible change in my demeanour, that had gone unnoticed by myself. However, it was picked up by my then line manager, who was totally supportive as my caring issues developed. It sounds a simple thing to say, but I tended to sigh a lot – and this was particularly noticeable on observed tests, as well as when I was around my colleagues in the office. I would have quiet periods and become withdrawn too.

At this stage I was working and caring constantly, allowing little or no time for myself, until eventually everything took its toll on me, from both a personal and work perspective – which in turn started to affect my mental well-being. 

Joining and getting support from Time2Care

It was at this low point in December 2018, after 2 and a half years of juggling my work and caring responsibilities, that I found Time2Care – our staff network group for carers. I made a polite enquiry asking for advice and ended up being invited to become a core member. What I gained from Time2Care was meeting others with caring needs and realising that I certainly wasn't alone – there were lots of other colleagues in a similar situation.

They helped me understand the help and support available through the Carers Policy and Carers Passport, both of which helped me understand how I could manage my work and home life better, and safe in the knowledge that the group were always there give guidance and support, whenever I needed it.

After talking through and reviewing my individual needs, I was able to have an open and constructive conversation with my line manager, and move forward in a positive way by filling out a Carers Passport.

Since becoming a core member of Time2Care I've been able to help and advise other colleagues in DVSA with preparing their own Carers Passports, tailored to their individual needs – from a straightforward childcare adjustment to more complex caring needs. I'd strongly advise colleagues with any sort of caring need to get the help and support they need and fill out a carers passport, which remains a confidential document throughout the length of employment.

Today, my mother is getting the specialist attention she needs whilst in respite care, my brother-in-law is still as stubborn as a mule, and needs second guessing by both my wife and I. But my personal life to work balance is excellent. This is based on my Carers Passport and the continued support from my line manager, colleagues and the wider agency itself. I cannot stress enough just how important it is to make use of the available information and tools available to everyone.

Though it's National Carers Week this week – our role as carers continues throughout the whole year. As the theme of Carers Week is 'Making Caring Visible', I'm hoping that by sharing my story, it will encourage others to speak to their line manager, seek the help and support they need, contact Time2Care, or simply speak to another colleague to share their concerns, to find out about the help that's available.
Rozanne shares her story:
Our second story is from Rozanne in Her Majesty's Passport Office (HMPO) Rozanne is deputy carers champion in HMPO and wrote her blog to share across her team.
I have looked after my older brother David for 20 years as his rational thought has been swallowed up by paranoia and OCD and its never been harder to keep him safe.

An invisible assailant has dominated all of us these past few months adding an extra stressful layer but also David only eats Weetabix with caster sugar and Kleenex by his side. Long queues after working full time have sometimes yielded all three, prompting air punches and internal dancing, but often it's been a roving odyssey to shield my featherweight sibling from suicidal thoughts, malnutrition and of course the virus itself he is at risk from, every time I walk in the house with my new '2 meters' catchphrase at the ready. It's hard and he doesn't understand how hard it is despite providing me with the latest daily COVID -19 global death toll stats. Little victories do make a difference. David now drinks orange juice!

I'm not alone - there are 6.5 million carers in the UK, many who don't see themselves as such, looking after loved ones, friends and neighbours with a disability, physical or mental illness or who just need help as they get older. There's is a 50:50 chance you will be a carer by the time you are 50. Juggling work and family life, coping with the challenges of caring is not easy but it is also rewarding, and it puts humanity in perspective.

Many carers don't not take planned breaks, fit a lot in a day and stoically keep going but at what expense? Practicing self-care is important for everyone and for carers, it's vital.
Carers enrich our workplace, our local communities, our society and of course the lives of our family and friends. This week, let's recognise the huge contribution our carers make, let's raise the voice of our carers and help reduce the feelings of being overwhelmed and increase well-being for all.
Let's connect our carers and non-carers. Take some time to chat to one or two colleagues, share and listen to the personal stories, the routine, the challenges and think about how we can help make a difference. Check in with your local Carers' Group, and as Robert mentioned, caring is all year round, so do something -your life or someone else's may depend on it.
And to finish, just a big thank you to everybody who acts as a carer, many peoples lives would not exist without you.