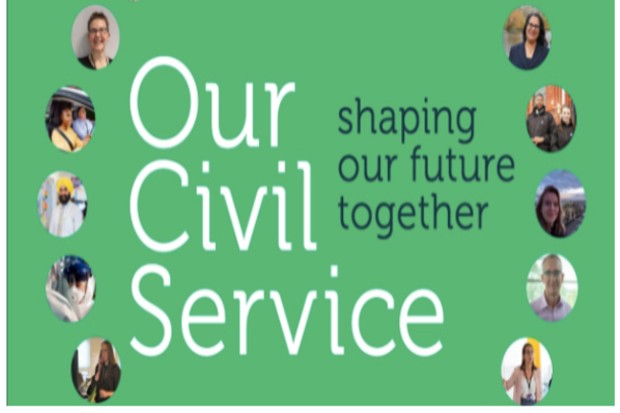 We have been working with the Cabinet Office Modernisation and Reform team to bring you this session where you will hear the latest, exciting plans for modernisation and reform. We are building on the great work already taking place across the Civil Service and ensuring we have the systems, tools and resources in place to deliver for citizens.
So whether it is roles which are moved closer to the communities we serve, IT systems which work across departmental boundaries or better sharing of data, we will be able to meet our shared ambitions for the future. 
We will review what you consider as collaboration, followed with the modernisation and reform team discussing the launch of the new CS reform statement and hear from existing champions and what it means to them.
Civil Service Live 2020 was the moment the 'Reform Prospectus,' was launched making the positive case for change in the Civil Service and inviting our many colleagues to get involved in shaping that future.  14,000 detailed contributions were received which have informed the development of the modernisation and reform programme over the last 9 months.
What does modernisation and reform mean to you and would you like to become a champion for your department, the team have an ambition of recruiting 5,000 champions to take the plans forward.  The champions network continues to lead the way on reform, shaping our and others' thinking, with excellent sessions on recruitment, induction, branding and what good leadership should look like in the future Civil Service.
Come and join us,  have your say and sign up to become a champion
When is the event taking place?
Wednesday 26 May 2021
Time - 10:00am to 12:30pm
Get your tickets here -Eventbrite
Delivery - This event will be delivered using Microsoft Teams. If you are unable to access Microsoft Teams on your work device you may wish to join using a personal device
Please register with your Civil Service departmental email address and ensure you have permission from your line manager to attend. We will send you the link to Microsoft Teams prior to the event.
If you would like any further information on this event please email the following address - cslocalscotlandandnorthernireland@cabinetoffice.gov.uk