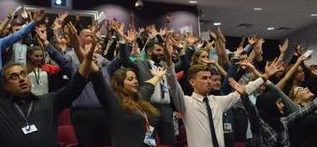 Do you want to take some positive steps in your career this year? Do you want to develop yourself and network with colleagues from the across the region? Then consider the Midlands Academy!
My week at the 2017 Midlands Academy developed me into a better version of myself. The combination of inspirational speakers, team challenges and reflection helped me to understand my strengths but also pushed me to overcome weaknesses. The week mixed different types of activities together to ensure I never felt bored and subtly built on my presentation skills throughout the week so I was prepared for the big one at the end. It was a whirlwind week full of different emotions and I really got everything out of it I put in – the key was stepping out of my comfort zone and giving it my all. I enjoyed networking with colleagues from across the Civil Service and grew close to my 'family'. I'm looking forward to continued growth as the project continues over the next 8 months. Emily, the Musk Family.
The Civil Service Local Midlands Academy is a unique 5 day residential cross-government development event for future leaders up to and including first line manager level (AA-EO). The academy focuses on leadership, management and Civil Service Reform. Applicants should be keen to develop and have the passion and the motivation to develop. Applicants should be proactive, enthusiastic about creating and leading change and willing to change attitudes and behaviours. Once on the academy you'll join like-minded people from across th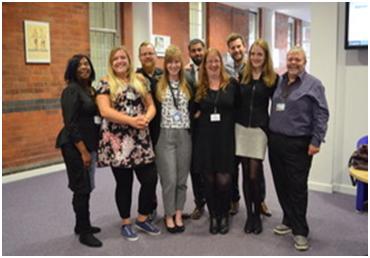 e Civil Service and go on to work together for a further 12 months on a project you choose within your assigned group, your 'family'.
Details for this year's academy and how to apply will be published on these pages in the next few months. You can sign up for updates (in the right hand column) or contact the team - Katie.Giles@cabinetoffice.gov.uk or Joanne.Robinson@cabinetoffice.gov.uk - directly if you want to know more.
So what's stopping you?